<! Perfect anchor and buoy for Jetskis, Seadoos, Waverunners, Polaris and all Personal Watercraft or small boats. Your Jetski parts list or Seadoo parts list should have the anchor bobber at the top! The Anchorbobber makes a great gift item for the boater or personal watercraft owner in your family.>
Keep your Watercraft OFF THE ROCKS with the....




www.anchorbobber.com

PERSONAL WATERCRAFT
ANCHOR MARKER
MOORING SYSTEM

Saves wear and tear...
Keeps your resale value higher!




Works with any boat anchor to keep your watercraft anchored
safely at the beach. Attaches to most makes and models of
personal watercraft including Kawasaki, Seadoo, Polaris, Honda,
Yamaha and Arctic Cat as well as most small fishing boats and canoes.





















Click photo to enlarge

8 COLOR COMBINATIONS TO CHOOSE FROM


FIND YOUR ANCHOR QUICKLY WHEN COMING IN TO SHORE


SOFT POLY FOAM FLOAT WON'T CAUSE DAMAGE OR INJURY


CORROSION RESISTANT HARDWARE THROUGHOUT


HEAVY DUTY 1" NYLON WEBBING DOUBLES AS A TOW STRAP


WORKS WITH ANY ANCHOR OR SCREW IN STAKE


ALLOWS QUICK ATTACHING OR UN-HOOKING


COMPACT UNIT STORES EASILY
<! Jetski parts, Seadoo parts, Personal Watercraft Parts, PWC Anchors & Buoys>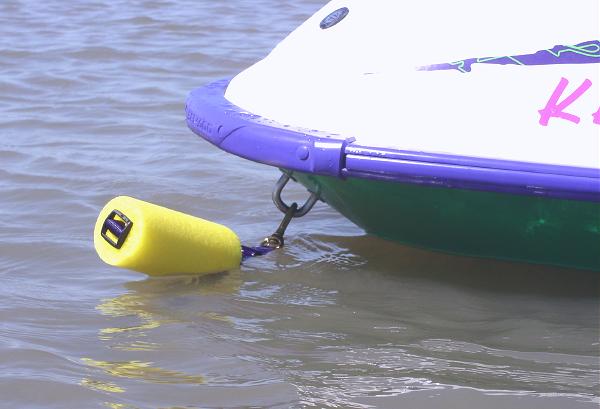 The perfect item to keep your personal watercraft or any small boat, anchored away from the beach and damaging rocks. The heavy duty 1" nylon strap is secured to an anchor or stake (not included) by means of an adjustable loop on one end. The other end features an all brass swivel snap for attaching to the watercraft bow eye.**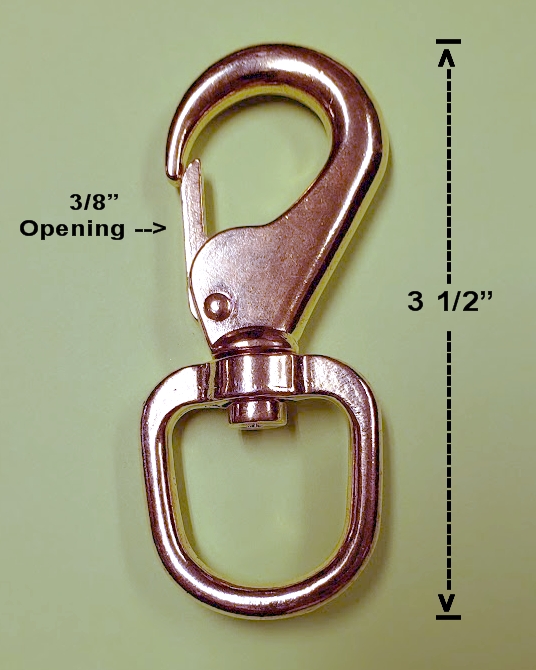 A 6" soft poly foam float keeps the snap end floating "upright" and highly visible when not in use so you can easily spot your ANCHOR BOBBERTM when coming back to shore. Uses high strength acetal buckles which won't scratch your watercraft. Strap measures approximately 8' long. Works best in water depths up to 4'. Keep your watercraft off the rocks with style!!!


<! Keep your Seadoo or Jetski anchored safely away from the rocks>



Choose from 8 different color combinations
only $18.99 each
FREE US SHIPPING!
International rates vary by location

Click on any photo to enlarge


Red w/ Black Strap

<! PWC Personal Watercraft Anchor Bobber mooring system>

<! PWC Personal Watercraft Anchor Bobber mooring system>
Yellow w/Red Strap

<! PWC Personal Watercraft Anchor Bobber mooring system>

<! PWC Personal Watercraft Anchor Bobber mooring system>



Yellow w/Purple Strap

<! PWC Personal Watercraft Anchor Bobber mooring system>
Yellow w/Neon Pink Strap

<! PWC Personal Watercraft Anchor Bobber mooring system>
Yellow w/Black Strap
Yellow w/ Teal Strap

<! PWC Personal Watercraft Anchor Bobber mooring system>
Green w/ Black Strap

<! PWC Personal Watercraft Anchor Bobber mooring system>
Green w/Purple Strap

<! PWC Personal Watercraft Anchor Bobber mooring system>
If you have questions, feel free to email us at:



** Snaps on to watercraft with standard bow eye. Snap opening is 5/16". Larger snaps available on request.


DISCLAIMER: Anchor Bobber is designed for temporary mooring of personal watercraft in calm conditions. Watercraft operator will be responsible for selecting an anchor or tie down stake of sufficient size to be used in conjunction with the Anchor Bobber in order to properly secure watercraft. Due to the variety of wind and weather conditions that may be encountered, operator will also be responsible to determine applicability in any given situation. Watercraft should never be left unattended. 90 day warranty limited to replacement of product only. Product will be replaced only if it is deemed to be defective in material or workmanship. Not responsible for loss or damage to any watercraft or other equipment, or injury to person or persons resulting from the correct or incorrect use of this product. Not affiliated with any watercraft manufacturer. Brand names listed above are for illustrative purposes only.

<! Protect your Jetski, Seadoo, Waverunner or any other PWC Personal Watercraft from damaging rocks with the Anchorbobber Personal Watercraft Anchor Marker Mooring System>

©2018 Dix Enterprises LLC